Tecnology
A specialized technical office, inside our company.
A specialized technical office, inside our company, equipped with the cutting-edge softwares and always up-to-date, guarantees the accurate design of the mold and of the CAM paths.
We consider this a strong point so that the customer can feel in close contact with the Pantostamp designers and establish a relationship of trust and constant collaboration with them throughout the production process.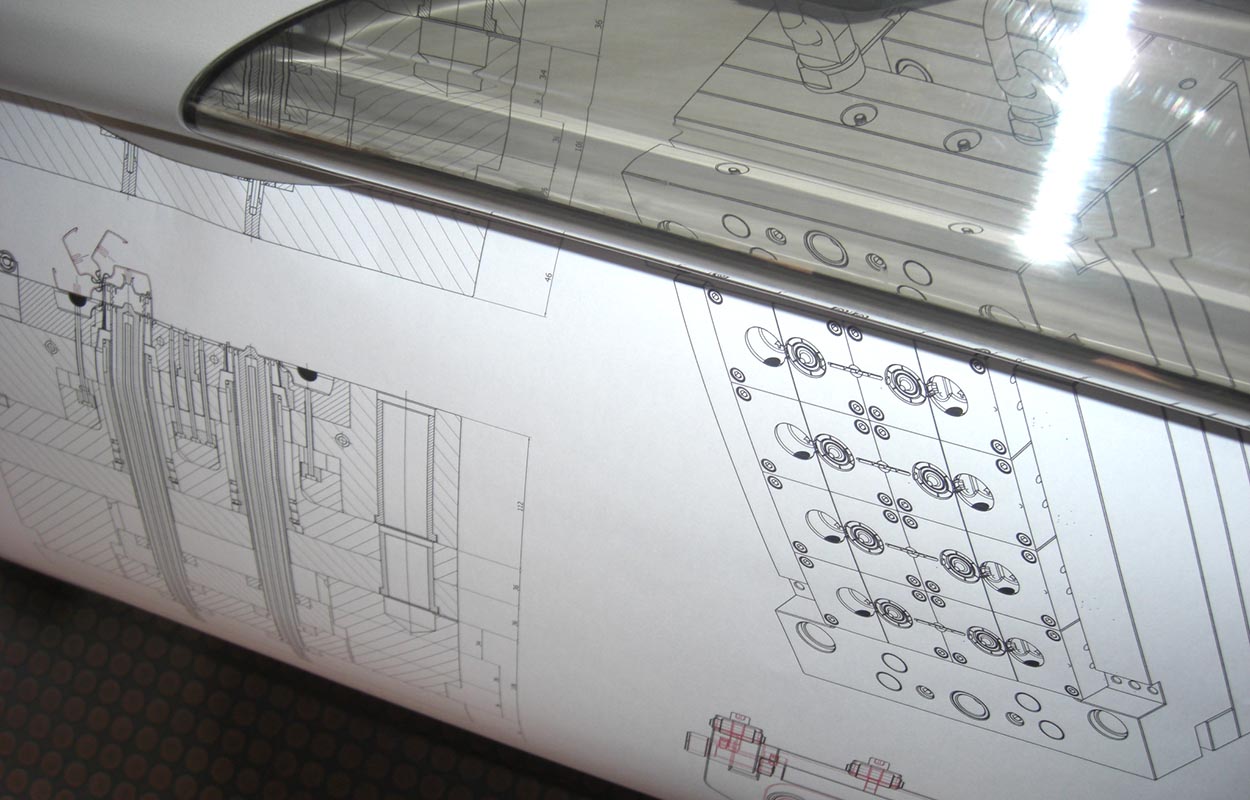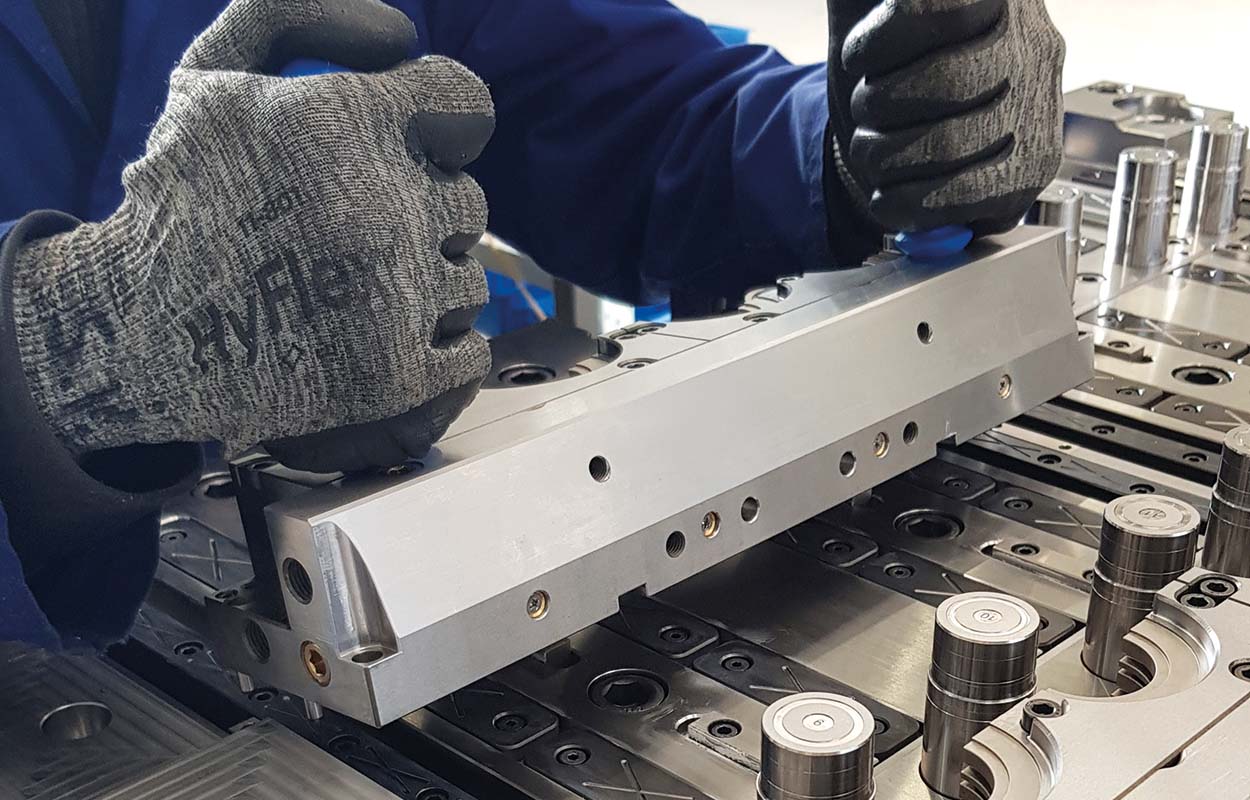 Manufacturing
MANUFACTURING
The use of the most advanced technologies and systems, together with the use of highly qualified technicians, guarantees the quality of the result and the speed of execution. A production process studied in detail, consistently planned and constantly monitored.
Thanks to the meticulous inspection on all the components of the mold using CNC measuring machines, we guarantee a high precision work aimed at achieving customer satisfaction and expectations.
Pantostamp with the spare parts and molds maintenance service, provides all the necessary support to redesign and build each element to be replaced in the molds with precision and efficiency allowing the customer a quick restart of production and an adequate recovery of the company's competitiveness.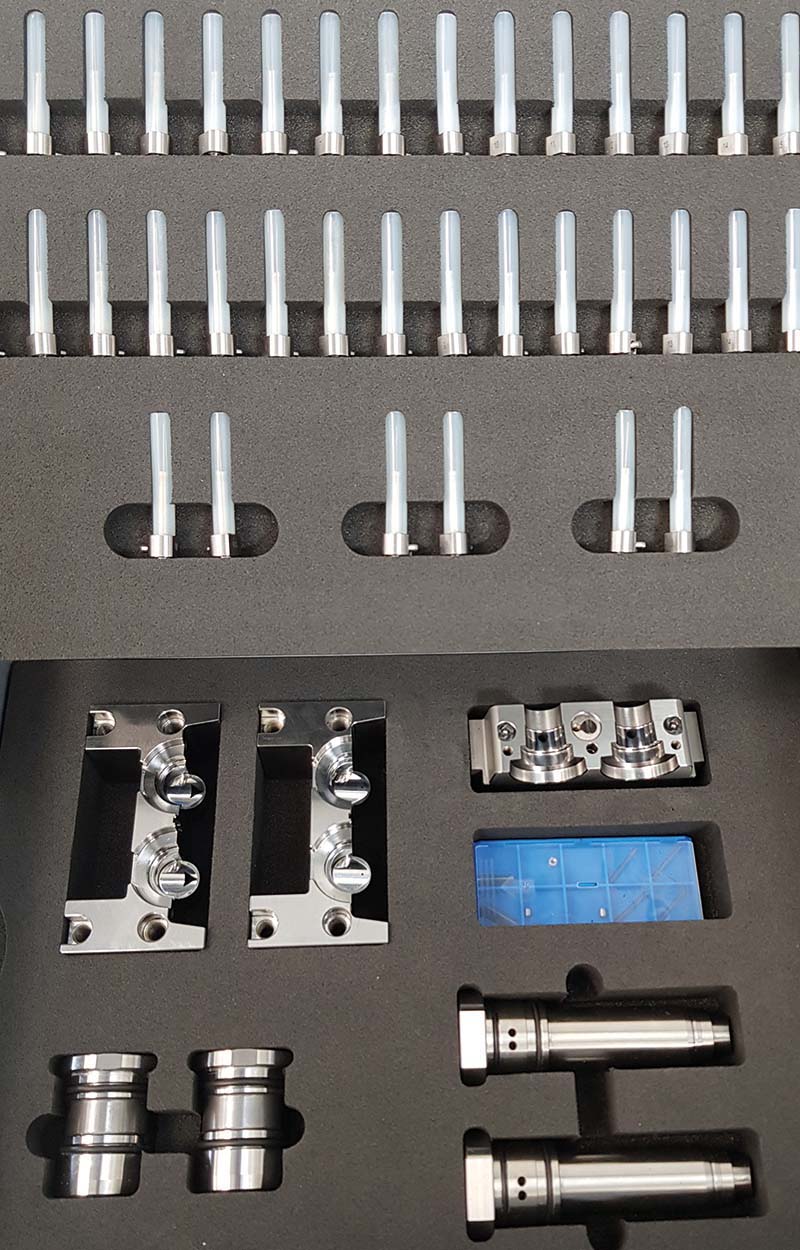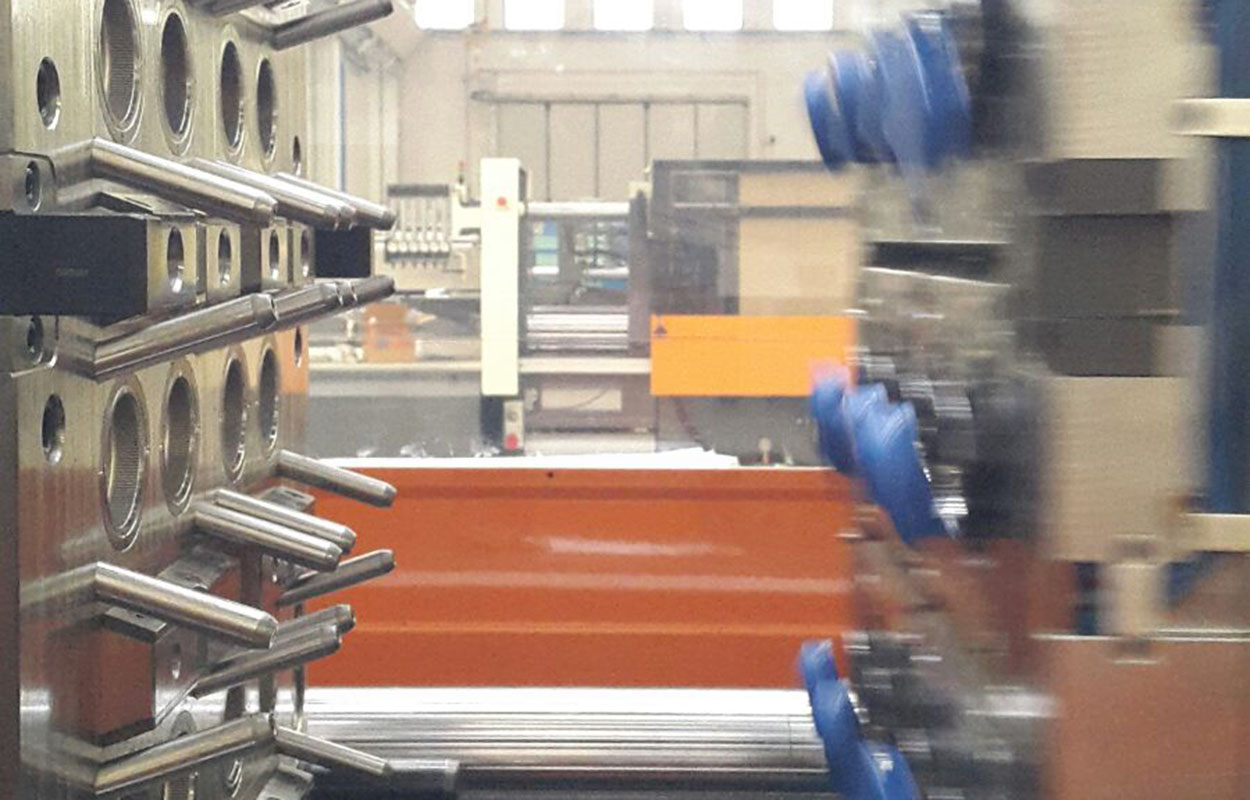 Test and sampling
TEST AND SAMPLING
Following scrupulous checks after each process and in order to guarantee you an excellent result, after the final assembly a sampling of the mold is made to test and verify its perfect functionality.
If requested by the Customer, Pantostamp offers the possibility of having molding parameters for the production start up as well as customized tests with the Customer's technicians.
Our workshop
OUR MACHINERY FLEET
WORKSHOP
ELETTROEROSIONE A FILO Sodick VL600Q 600x400x270
ELETTROEROSIONE A TUFFO Sodick AG40L 400x300x250
ELETTROEROSIONE A TUFFO

Sodick AL60G 600x400x350

SPARK DRILLING MACHINE Novotec SD 1014 300x250x350
CENTRO DI LAVORO VERTICALE A 3 ASSI

Quaser MV184 1000x600x500

CENTRO DI LAVORO ORIZZONTALE Yasda YBM 660N 900x900x700 CON ROTOPALLET
CENTRO DI LAVORO 5 ASSI RODERS RXP 601 DS 635X540X400 CON AUTOMAZIONE
CENTRO DI LAVORO 5 ASSI MIKRON HSM 600 ULP 800X600X500 CON AUTOMAZIONE
FRESA Deckel FP 4M
RETTIFICA TONDO UNIVERSALE CNC JOnes and Shipmann
RETTIFICA TANGENZIALE CNC Lodi 1300x600x500
RETTIFICA TANGENZIALE Bermi 500 500x200x300
TORNIO CNC Hass SL20
TORNIO CNC Hass ST20Y CON ASSE Y E MOTORIZZATI
TORNIO Weiler Matador 150
TORNIO Schaublin 150
MARCATRICE LASER LASIT TOWERMARK
TESTING
PRESSA INIEZIONE IBRIDA NPM 280 (280 ton)
PRESSA INIEZIONE Negri e Bossi NB80 (80 ton)
METROLOGY
MACCHINA DI MISURA OTTICA E CONTATTO Zeiss O-inspect 

ALTIMETRO Mitutoyo Linear Height 500
MACCHINA DI MISURA CONTATTO CNC Mitutoyo Crysta Apex C
MACCHINA DI MISURA OTTICA Mitutoyo Quick Scope
TECHNICAL OFFICE
SOFTWARE Workplan (gestione commessa e pianificazione)
N. 2 STAZIONI Autocad Mechanical 2D
N. 1 STAZIONE Delcam Powershape CAD 3D
N. 1 STAZIONE Visi CAD 3D
N. 1 STAZIONE Powermill CAM 5X
N. 1 STAZIONE Cimatron E CAD 3D
N. 1 STAZIONE Cimatron E CAM
N. 1 Plotter HP A0 – A4
Office
Via Staffora 14/16
20073 Opera (MI) - Italy
Hours
monday - friday
09.00-13.00 - 14.00-18.00